Toilet Paper Stand Copper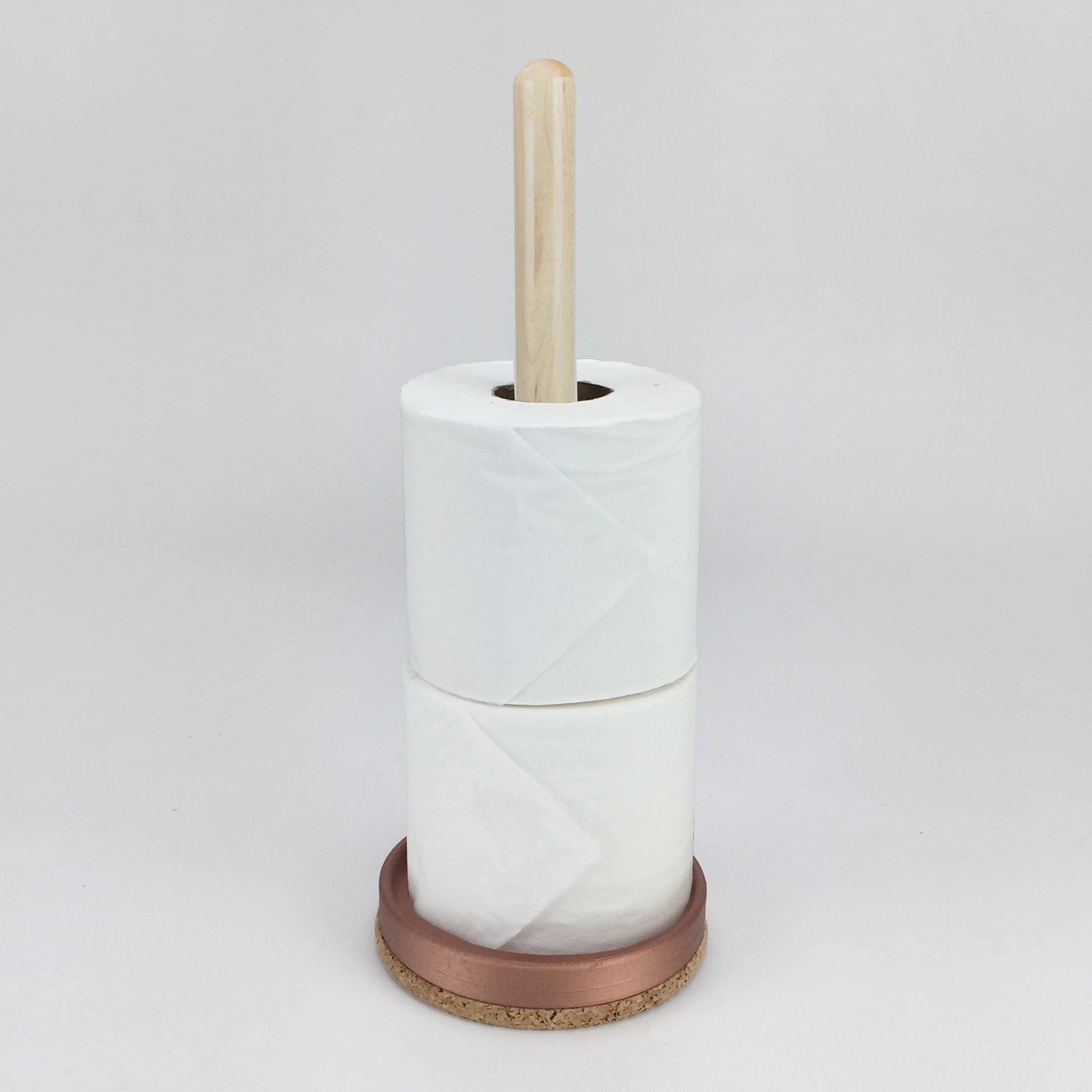 Toilet Paper Stand Copper
OVERVIEW:
Freestanding 3D Printed Toilet Paper Stand for a convenient spare roll storage solution
DETAILS:
- 6" L, 6" W, 15" H
- 3D printed base with faux copper painted finish made from PLA Plastic with natural print texture * (see image)
- 1 threaded Eastern Ohio Maple hardwood pole with gloss UV finish
- No scuff cork pad to protect floors
- Holds up to three 5.5" dia. oversized toilet paper rolls
OTHER NOTES:
- Ribbed finish is natural to the 3d printing process
- Indoor use only
- No international shipping please

*Note: PLA is a biodegradable plastic derived from renewable resources.
- Free Shipping in US only
Item not available? Please fill out the form under the Contact Us page using "Notify me when available" in the subject line. We will contact you when we have one back in the shop. Thanks for your patience!
sold out